Hi, I am Joanna, Project Manager. Reach me at WhatApp +65 94555048
Yes. That's how long we have been around. From traditional media to digital platforms, we work with you, collaboratively, to make things that help your company do great work.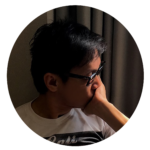 Hi, I am Thomas, Creative Director. Reach me at WhatApp +65 93886417
From digital platforms, traditional media and to brand identities we work with you,
collaboratively, to make things that help your company do great work.
My working relationship with Artifela was both business and personal. They served DuPont and the annual Calendar for 7 years. They were open-minded, collaborative, and proactive in making suggestions. We might not see eye-to-eye on everything. They certainly improved the overall quality of the calendar. On the personal front, they designed the memorial booklet for my mother on short notice. I need to take the booklets back to Hong Kong for my mother's wake. They showed compassion and empathy and solved an argument among my siblings with a creative design. It opened my eyes to solving a problem with a design. I have no hesitation to go back to them for future projects.
Working with Artifela was a breeze. Both Thomas and Joanna were amazingly creative and reliable. Never once have I felt that it was a vendor-client relationship. They worked with us very closely like one our of team members and gave suggestions and advices that are amazing. They are very reliable which mean we could put 100% trust in their work, knowing they can deliver above our expectations. Both Thomas and Joanna are very open and supportive of client's ideas but will always offer their professional views and at the same time share their knowledge of the principles of designs with us. It was an amazing journey working with Artifela.
Thank you yet again from PSB Academy for your great production of our student Magazine 2020! Indeed, you have made it a memorable keep for our students leaders, for a long time to come. We appreciate all the good work that you have put in to make it deliver what we wished for to to showcase.